Hey Guys,
Firstly, I hope everyone is well and safe with the pandemic, wherever you are and whatever you are doing.
Anyway, this is going to be a little quick update with the new Men of Crack and Corn models.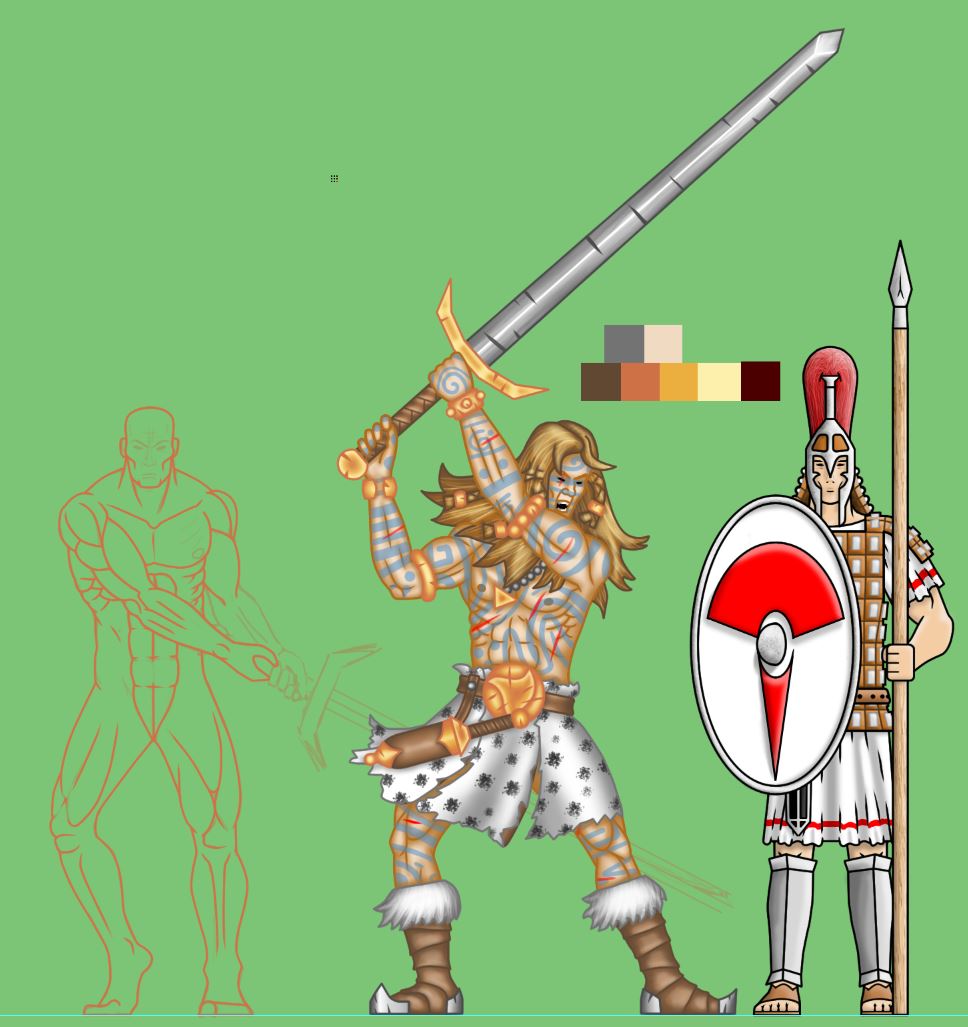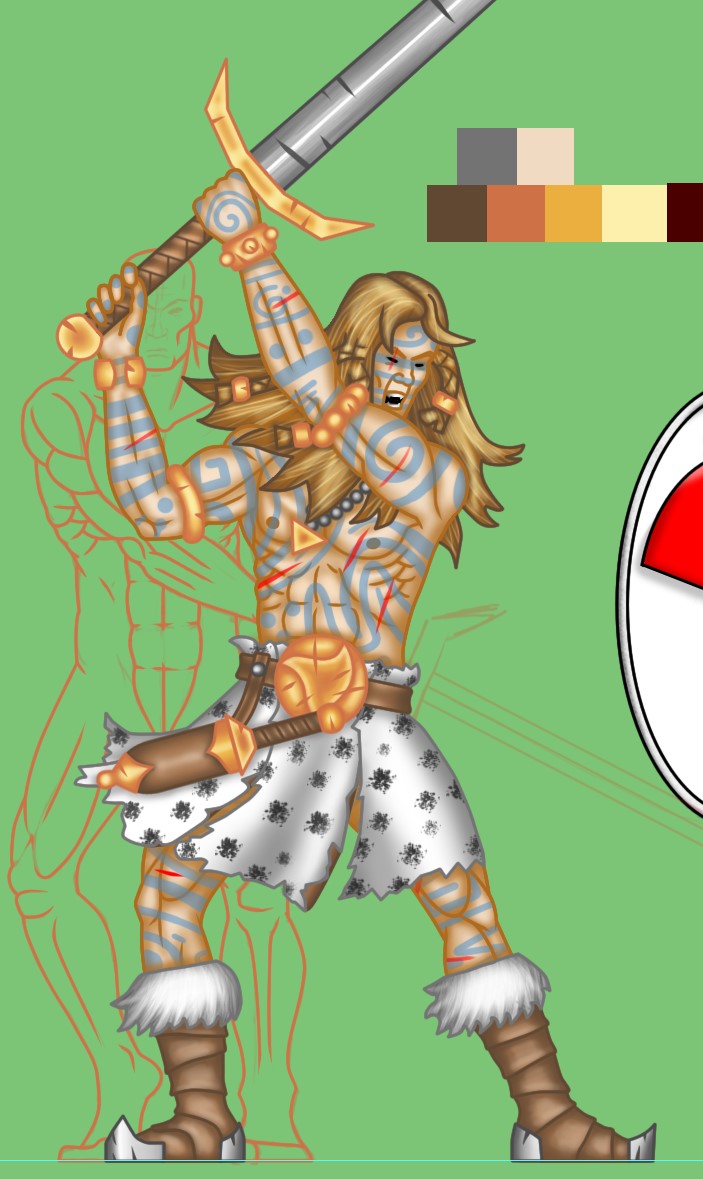 As you can see, I have finished the first model's front half and started working on the next one. Looking at it again, perhaps I will shorten his sword as it might be a little too long.
To those who follow my work, might have noticed that I have just about removed all the black lines from out of my models. Black is an intense colour, and on models this small can dominate the piece after they have printed out. So I always try and remove them where I can. However, all my models will still have a black outline, which I have found a much better way of doing it now in Photoshop and this technique will save me loads of time in the future, as I will not have to add it in later. Why I didn't think of this before, I just don't know…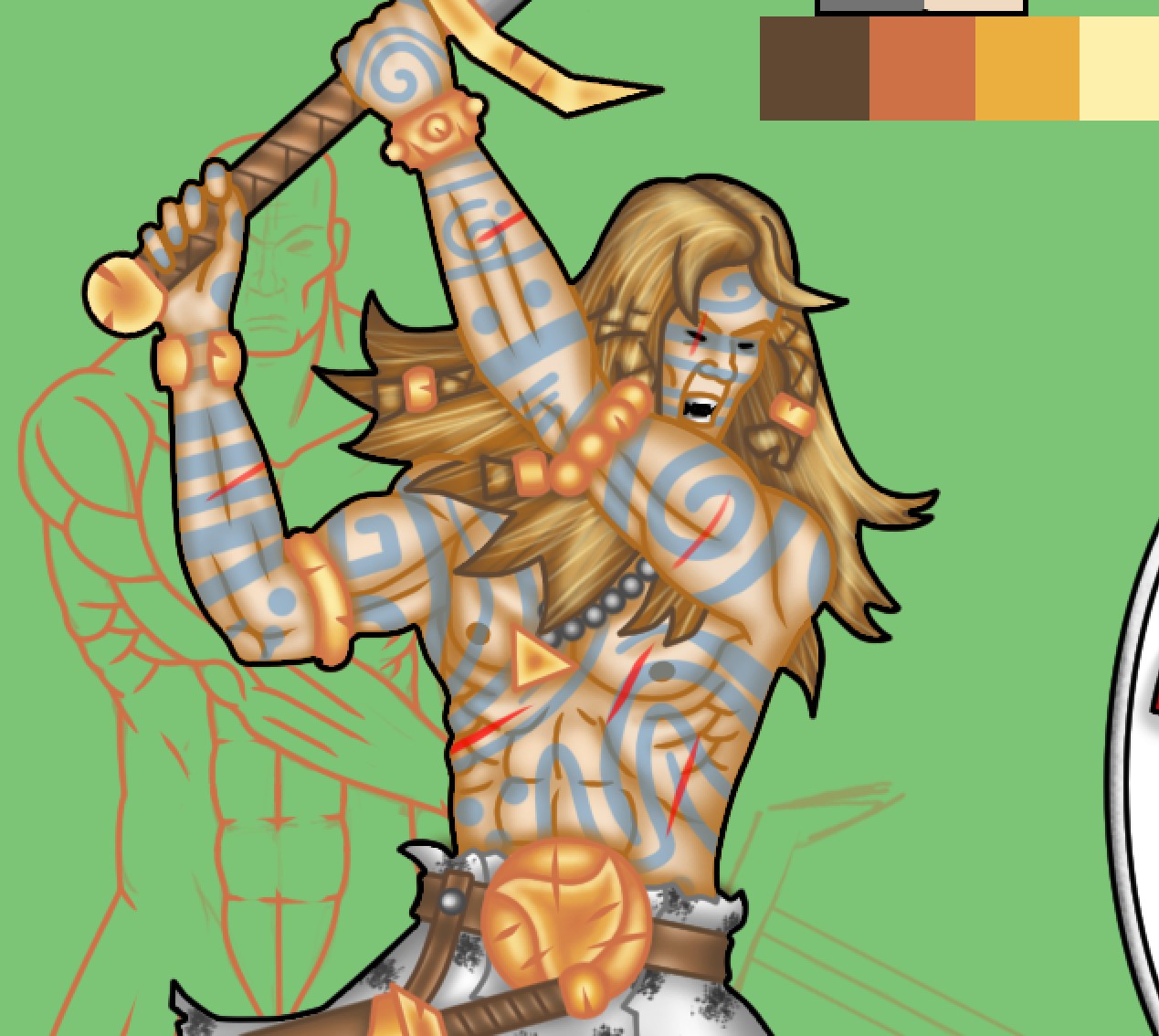 Btw, I'm still updating the main rules as well. I'm just running the whole thing through Grammarly and have reached page 63 of 343. So I still have a long way to go… and then I have to reference the entire thing, which should be fun…
In other news, the winners of the last poll (https://printandplayfantasy.com/2020/02/19/15-02-2020-pnpf-poll-for-the-model-i-should-create-next/) I held, which ended on the 20 of March 2020 just a few days ago was the 'Blue Orc Nutters'. If you voted, then thank you very much!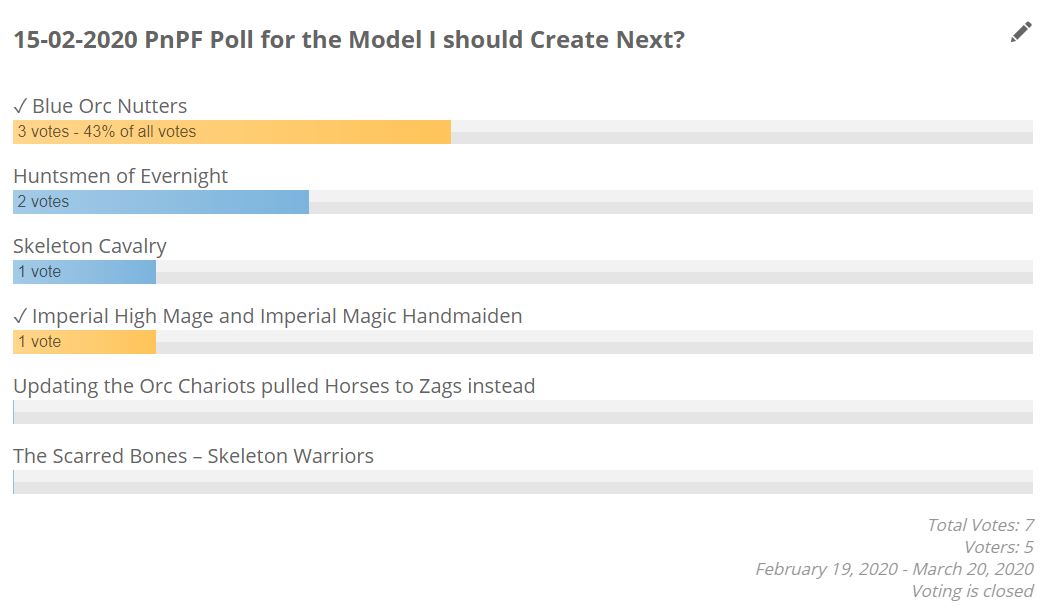 At some point I would like to update all the Orc models, as I would like to redesign them into much stockier figures, as shown in this older post here: https://printandplayfantasy.com/2019/08/07/free-green-skins-models-and-a-discussion-about-changing-the-orc-models-for-three-plains/. Perhaps I can start that process while working on the new Blue Orc Nutters…? I will mill it over for the time being while I continue working on the Men of Crack and Corn.
At the moment there's no rush to start up a new poll, but I will try and get upon in the next couple of weeks.
Anyway, that's it from me. Stay safe guys, especially in these times and as always, thanks for popping by!