Hi there,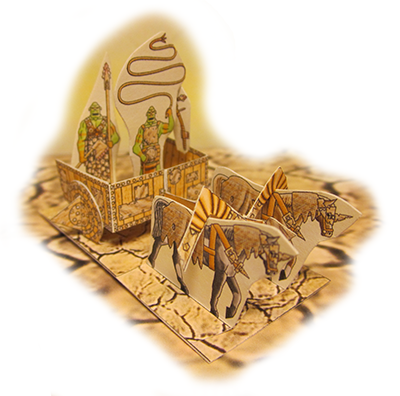 I'm back with just a little update about the next model I'm working on – updating the old Orc Chariot, which you can see above. In keeping with the Orc update, Zags are replacing Horses as the model's steeds, and as the average Orc Warrior has nearly doubled in size, the entire model will have to do likewise, quite substantially.
So out came my craft knife, and underneath is the results of my manic carvings.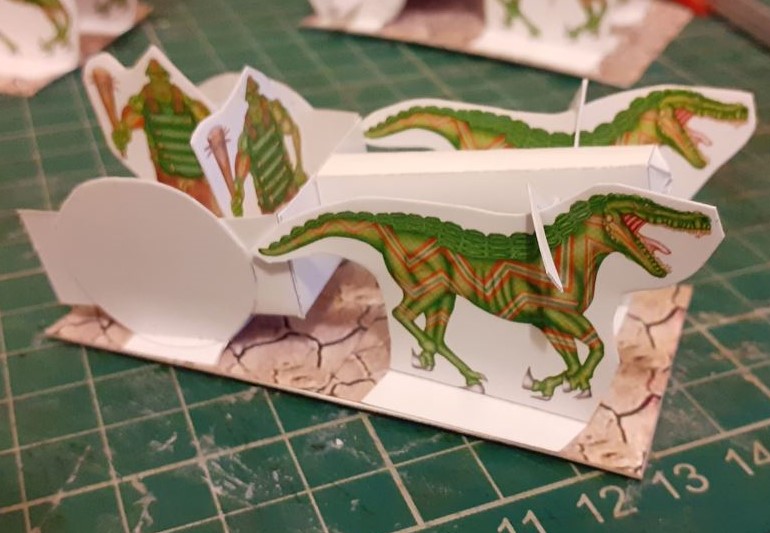 Above is my first attempt. All I did was blow up the old model and add a new shaft. The model's size was about right, but the whole thing looked flat and lifeless.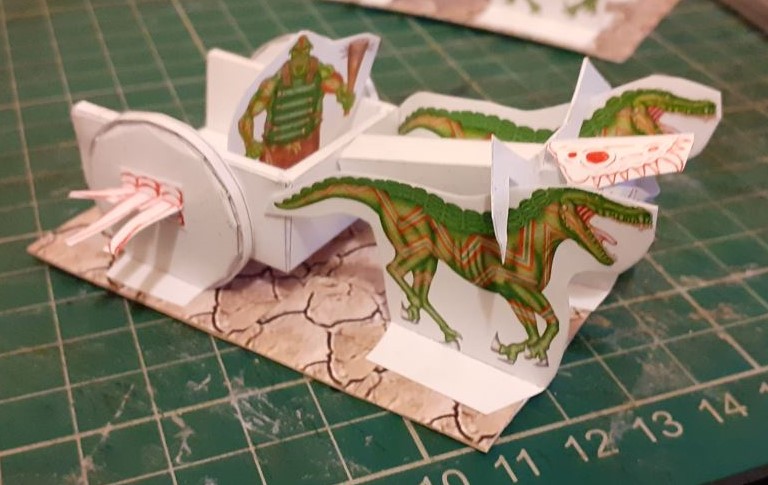 My second attempt looked a bit better. I removed the model's flatness by bulking it out and creating some add-ons, such as the chariot scythes and the monster skull at the front. Although, I thought the model was too boxy, and the wheels looked messy.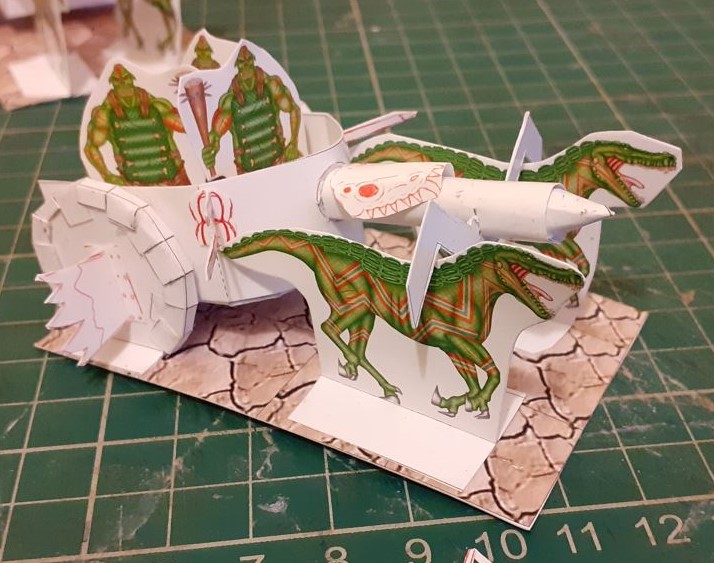 Finally, I added some curves to the model by swapping the rectangle shaft for a long cylinder, with a point at its end, representing a tree crudely attached to the Chariot by the Orcs. I also gave the cockpit a rounded front, which looked better. I added cladding to the wheels, which cleaned them up visually and fitted with the whole Orc shambolic feel I'm going for. So I will settle for this basic frame with a few tweaks.
The next job is adding texture to the model's different parts to bring the Chariot to life. I also plan on including quite a few add-ons in this kit, which will allow for plenty of customisation and diversity of models on the battlefield
As for the Orc Chariot's stats, it will be a real monster on the battlefield. Each one will have 4 attacks from their Crocodile-like steeds. The Orc crew will have three attacks from the crew and +3 for their psychology frenzy. Giving his gaming piece a total of T10 attacks! Plus, not to mention the Chariot's impact hits from a charge! The piece will have a toughness of 4 and resilience of 1 and could have 6 to 8 life points, depending on play testing, making it hard to put out of action too.
Well, that's it from me for now. Thanks for popping by
Dave
Patron:  https://www.patreon.com/DaveTheWargamer
Twitter: @DaveTheWargamer