Hi again,
I always say this, but it has been a while since I last posted. The new Orc Grunt Chariot has really kept me out of mischief for a bit, but it's ready, and you can download it for free by following the links below.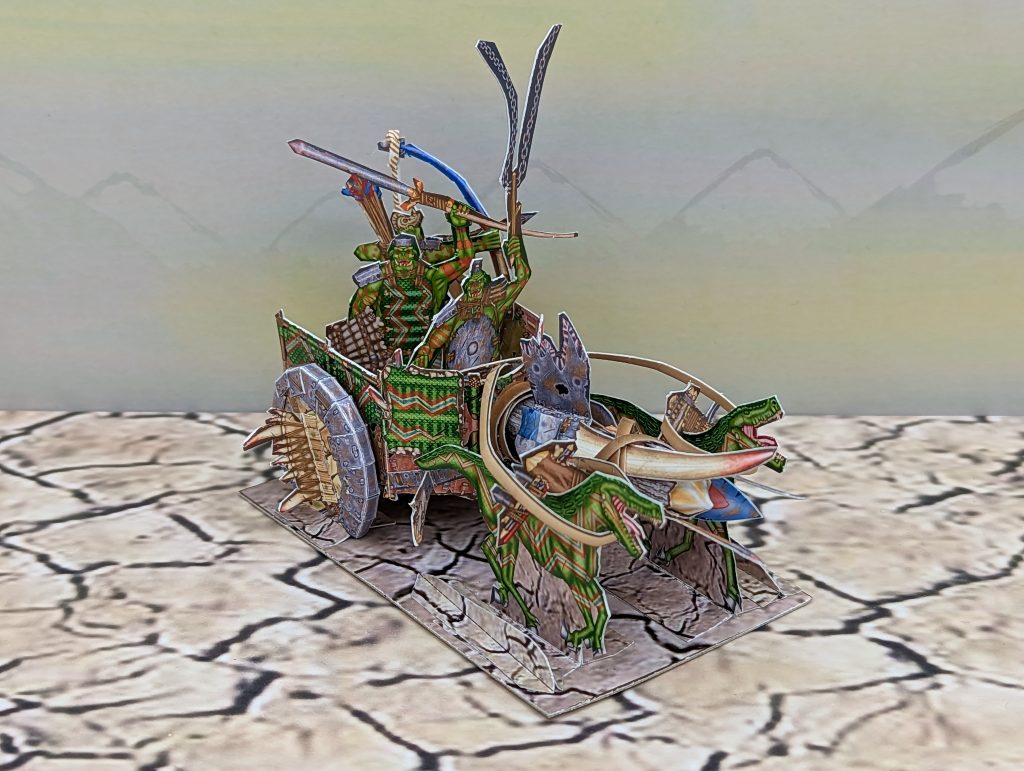 Click HERE and then click on the 'Orc Grunt Chariots'.
Here are some more pictures of the new chariot model.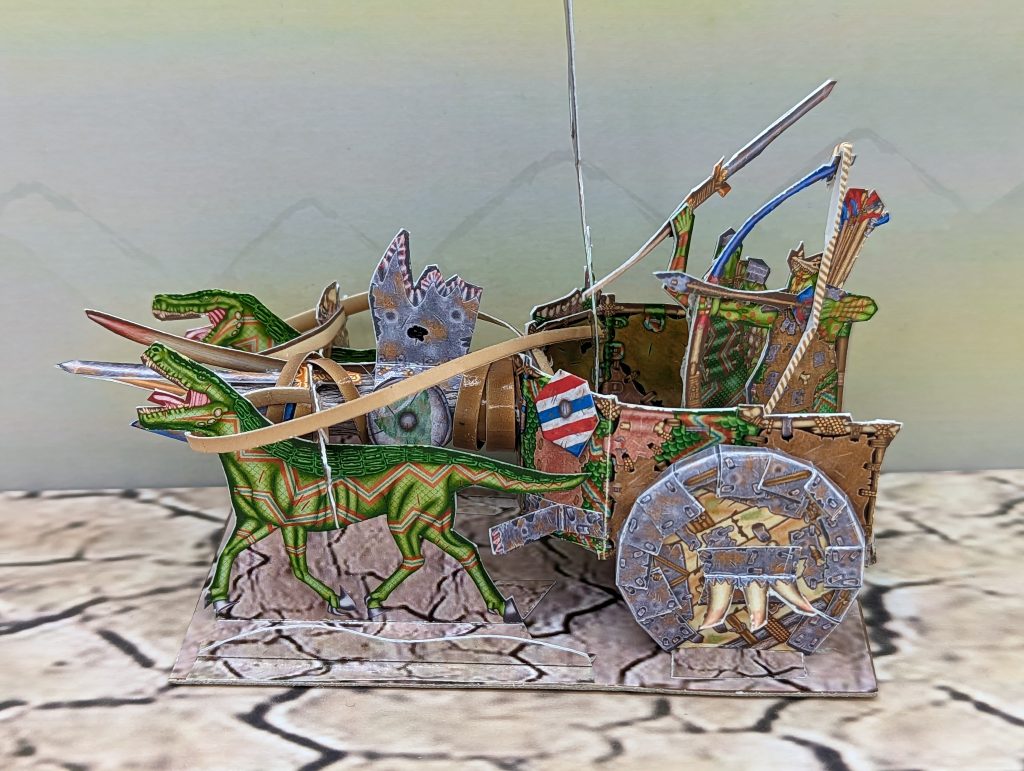 I have included several new techniques in this new model, which I plan on using from now on. I may even rework some of the Orc print sheets to include these new methods.
For a long time, I have wanted to cut out my backgrounds on the prints, but with 15mm scale models, if I gave them a black line around them, the black dominates the model and at this scale can blot out other details of the figure. Plus, as a rule, I never use black in my work. However, with this new model, I have experimented. I have come up with something I call 'Bleeding'. The idea is to have the dark lines run off the model and not end, to allow the model maker to cut as near to the figure as possible without them having to include the black line around the model, background or the empty space on the final cut.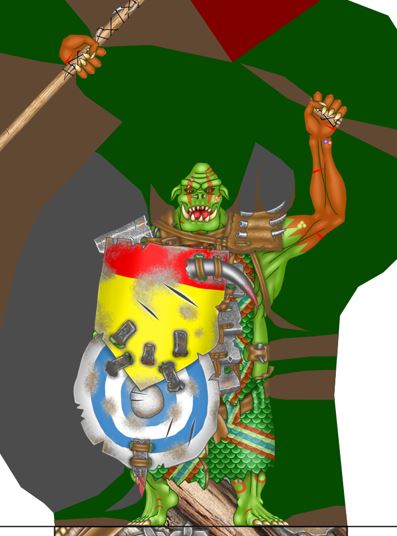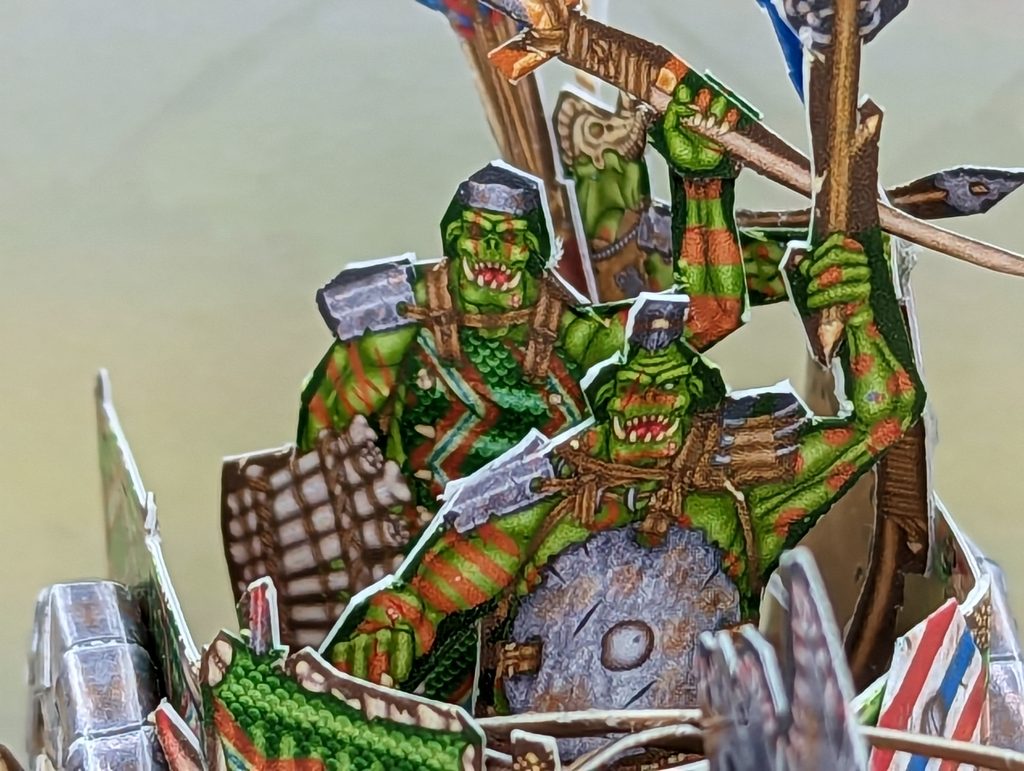 Moving on. With 15mm scale models, we will undoubtedly be looking down at them from the tabletop, at least at a 45° angle or higher, and we would expect to see the model's base from that position through their legs. So why not just include the base image, for instance, the grass or dirt, between their legs in the first place? This technique, at a distance, combined with the player's high vantage point, creates the allusion of the figure standing on the ground with the floor behind them without any messing cut marks. Underneath, you can see where I have used this new technique with the Zags (the Crocodilian-like steeds).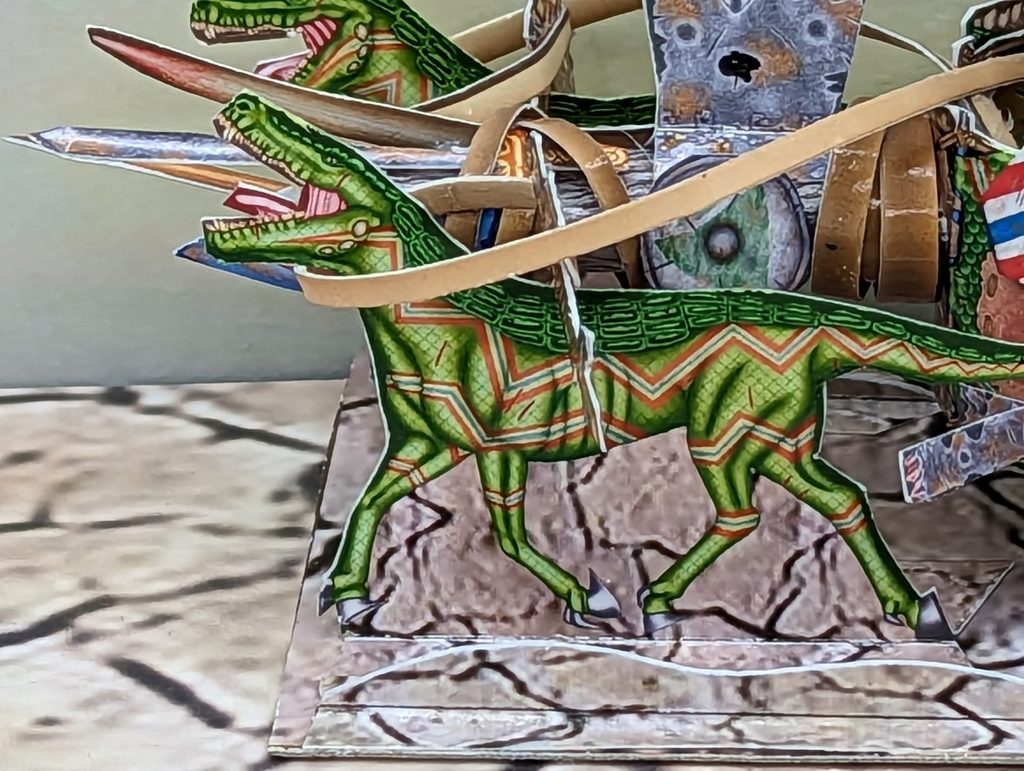 Lastly, I have started to break up the figures into modules for the model maker to stick together rather than completely cut out from one piece of card. From now on, I will try to break the models into easier cuts and cut out the fiddly bits as much as possible. Looking at the Archer, I think this has worked rather well.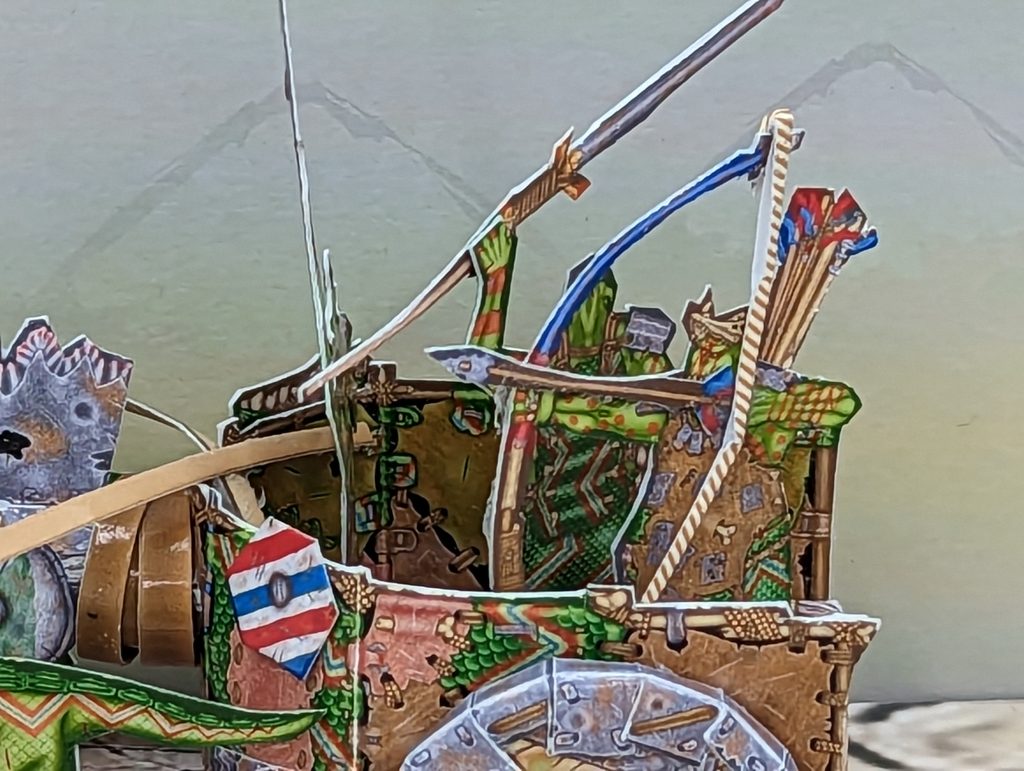 By the way, I have a new Google Phone, so that is why the close-up pictures of the model have come out the way they have. I rather like it. Much better than the old pixelated shots I used to take using my old Samsun.
Well, that's it from me for now. Thanks for popping by
Dave
Patron:  https://www.patreon.com/DaveTheWargamer
Website: https://printandplayfantasy.com/