Hi all once again,
I have finished the Orc War Netters, both with Light Armour and without. The new models come in two different scales, 15mm and 35mm, and in four different colours, Green, Blue, Orange and Brown.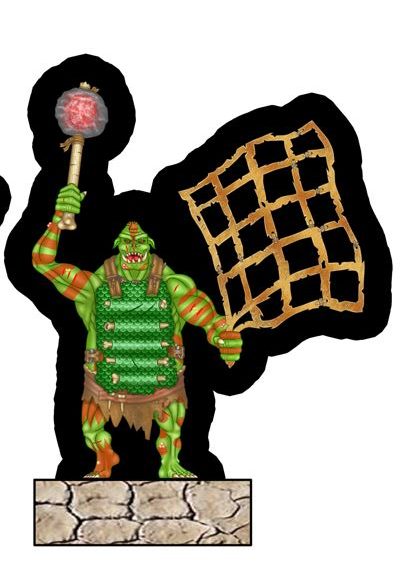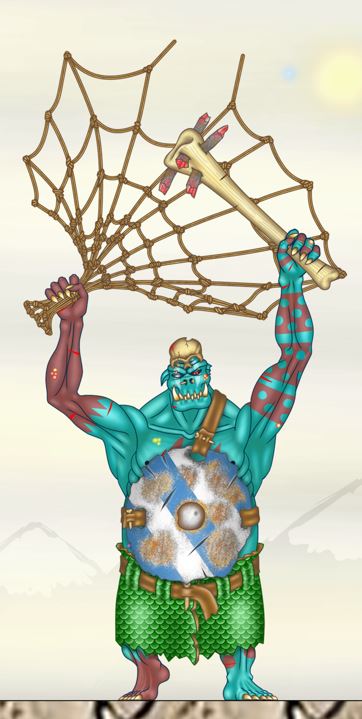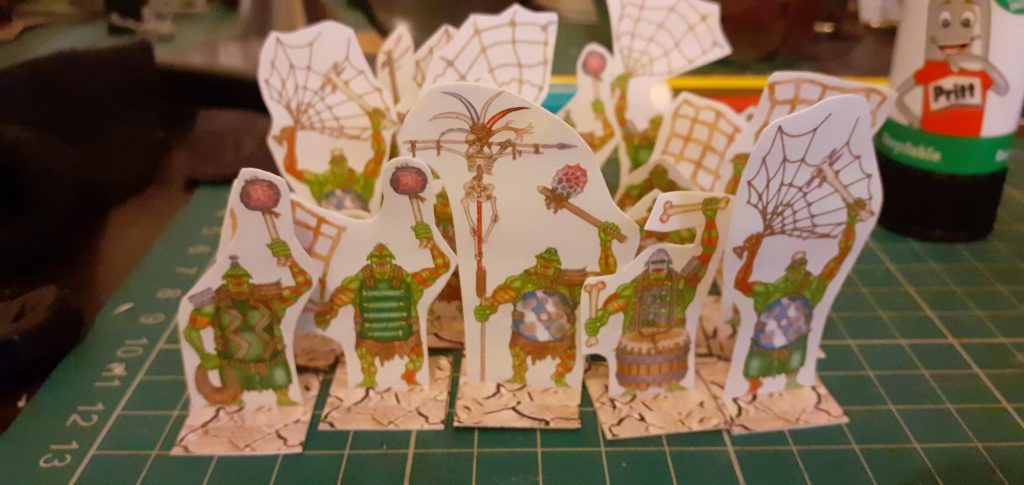 You can download the new models from https://printandplayfantasy.com/the-black-land-orcs-army-codex-fantasy-orcs/ and click on 'Orc Grunts armed with Clubs and War Nets' or 'Armoued Orc Grunts armed with Clubs and War Nets'.
With these new models done, that has finished off the last of the basic Orc infantry. Now I can start working on updating some of the other models, such as the Orc Saws, Trolls or Orc Chariots.
As the new Orcs are much bigger, nearly twice the size now, which makes them nearly the same size as the Trolls, the revamped Trolls will have to be much bigger to make them stand out from their Orc Beast Masters. However, I am considering cutting out the Trolls altogether, as they do roughly the same job as the Orc Grunts on the battlefield.
Perhaps I should shelve that question for now and instead move on to the Orc War Chariots, which I have a much clearer picture of in my mind's eye. One, they are going to be massive. Instead of 30X60mm, the new Orc Chariots will be 40X80mm instead and pulled into battle by the new Zags, replacing horses.
Zags are Crocodile-horses, but they will be much bigger, about seven or eight feet from the shoulder. Part of my inspiration for these beasts came from the ancient crocodilian family, some of which were land dwellers. 
I'm working on a new bit of art filler for the new rulebook, as shown underneath, and it's what I imagine a Zag will look like.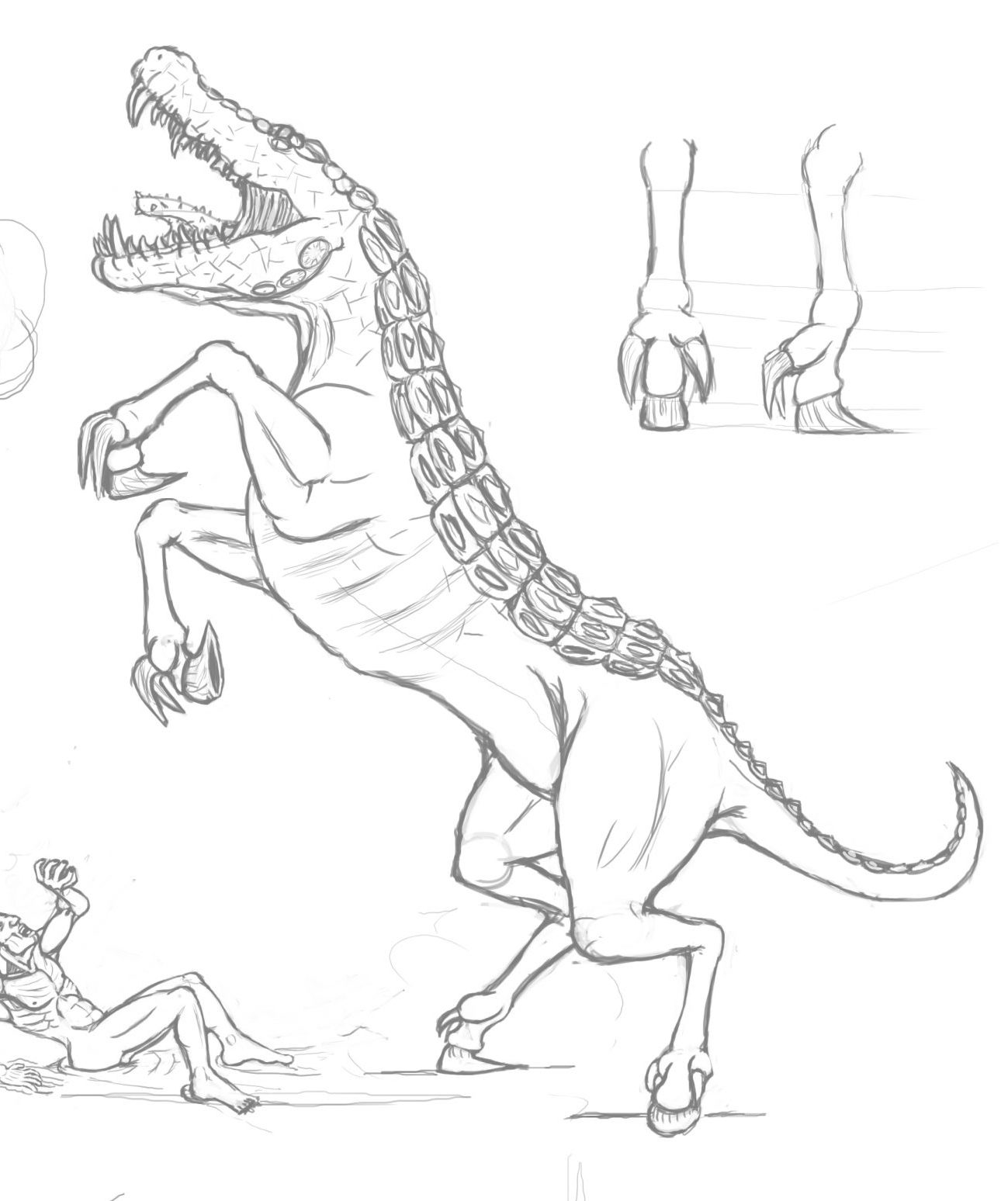 The Rulebook
As for the main rulebook, it's nearly done, and I'm hoping to get my proofreader to give it a final look over this weekend.
After that, it's just referencing the page numbers and filling it up with art. It will also need the front cover revamping.
Here are some of the art filler I have been working on underneath.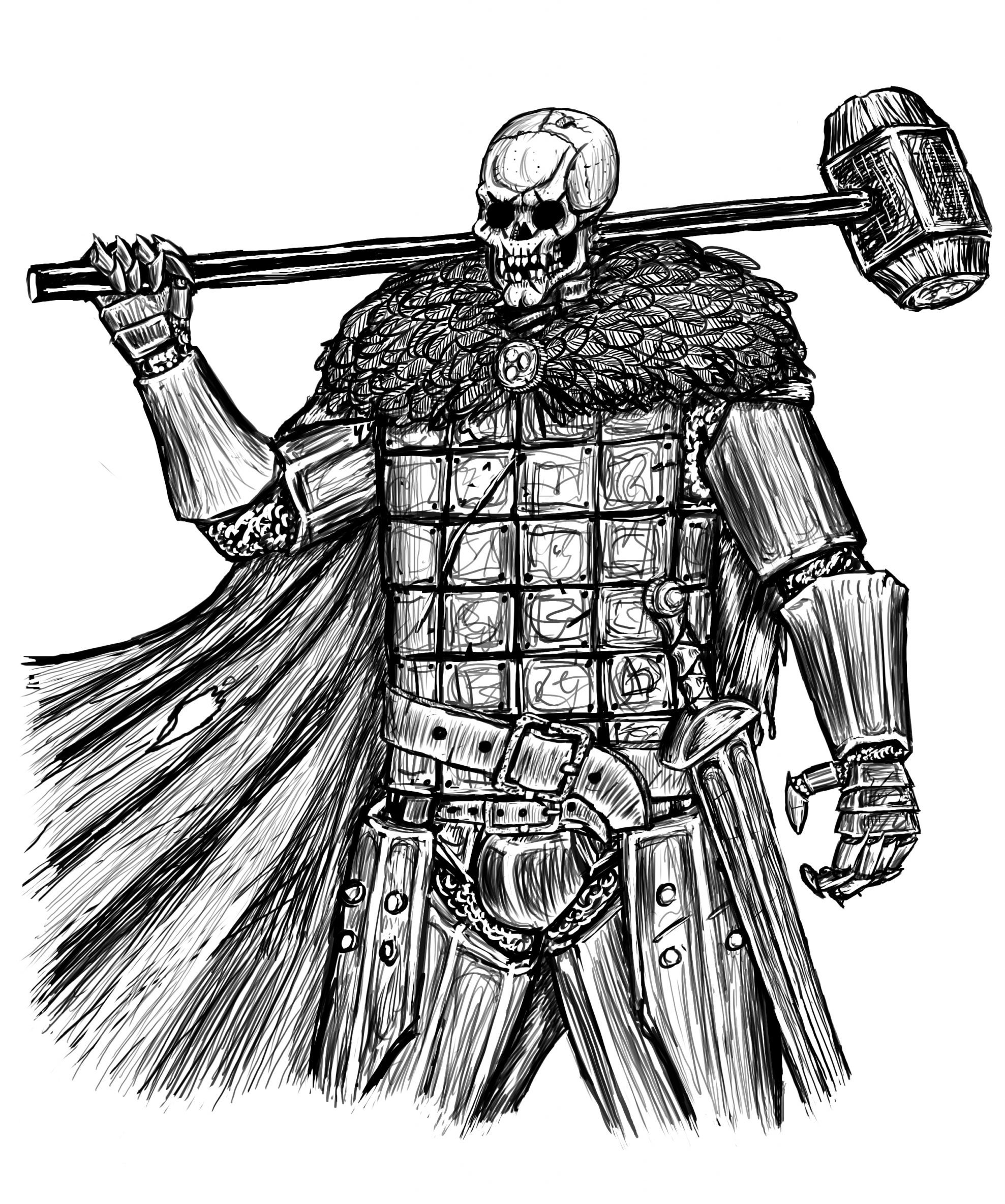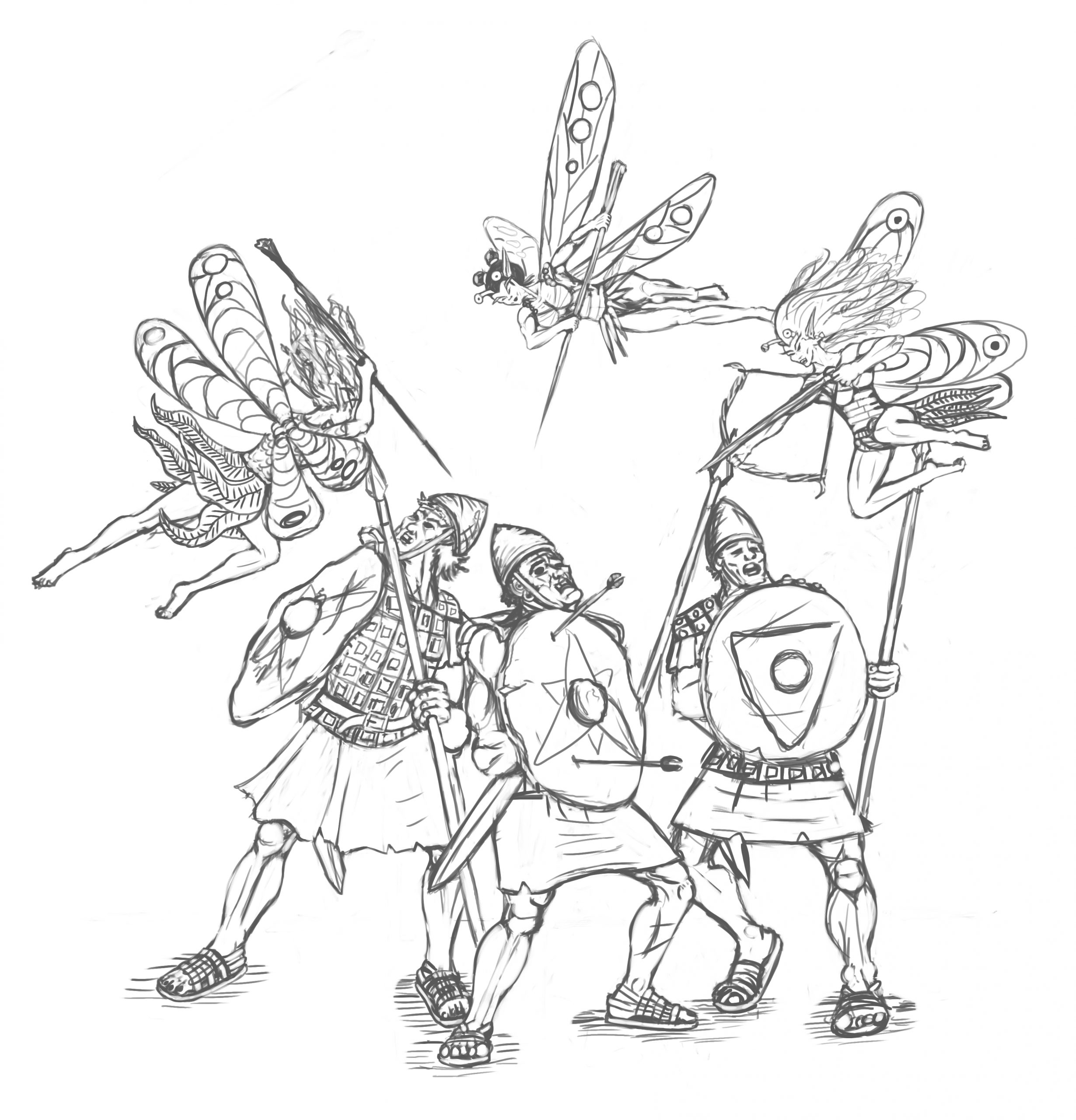 And as they say, that's it from me for now. Thanks for popping by
Patron:  https://www.patreon.com/DaveTheWargamer
Dave