Hi everyone,
Here's just a little update on how the Herlanceian Catapult is coming on.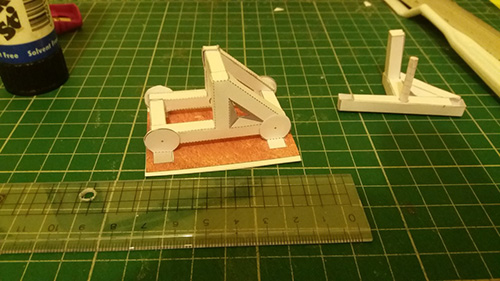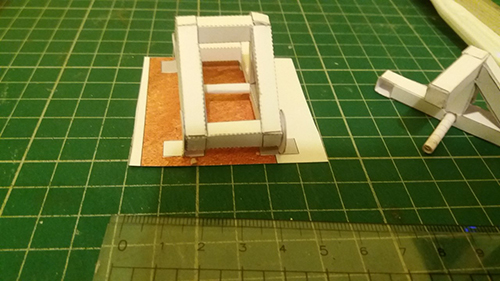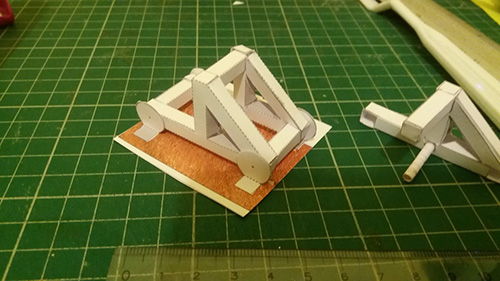 I'm going to cut down on some of the folds, which should streamline the model and make it wider. I'm going to add the catapult's arm on tomorrow and I'm thinking of giving the model an option of having an arrow guard (if that's what you call it…) on the front of the model, perhaps made out of different Herlanceian shields.
Anyway, I thought I would just make a little post about this model, just in case you was wondering how it was going.
Take care and thanks for popping by