Hi again,
Just a quick post letting you know that the New Orc Grunts with Hand Weapon and Shields are out and ready to download at the link below: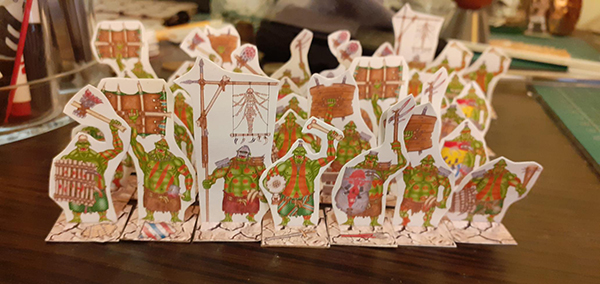 Link: https://printandplayfantasy.com/the-black-land-orcs-army-codex-fantasy-orcs (Click on 'Orc Grunts with Hand Weapons and Shields')
On a personal note, my productivity has slowed with my Dad being ill with Parkinson's disease and suffering from a Water Infection. The good news is that Dad's condition improved to the point where we could move him out of the nursing home and into supported living. That was great for Dad, but it fell upon me to sort it all out. So that's why I have been a little slow lately.
Hopefully, now Dad's sorted, things should start speeding up again.
The next group of models I will be working on is these figures 'Armoured' variant. Their armour parts have been created already, so they should not take that long.
Thanks for popping round
Dave