Hi everyone,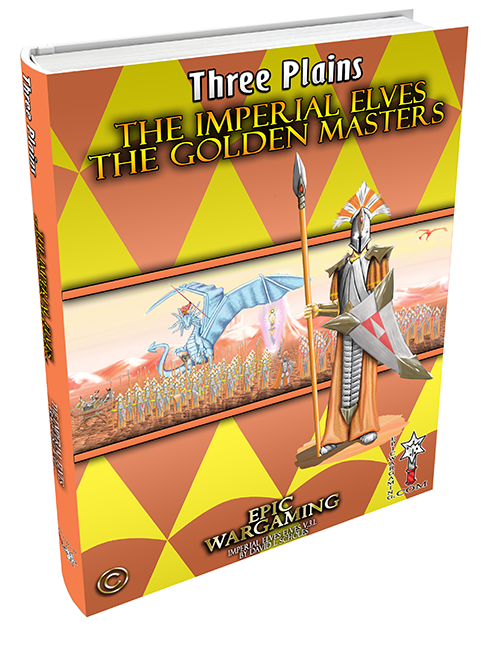 You may have noticed that I was particularly quiet this weekend, as I normally manage to make a few posts during this time. Well this weekend I was busy working on getting the Elf Codex V.3.0.5 ready for release. As usual, this took longer than I originally thought it would… However, I am glad to let you know that their new rules and models have been released and are now ready to download from the following link underneath:
https://printandplayfantasy.com/the-imperial-elves-the-golden-masters-army-list/
In other News…
As some of you might know already, we've just had two polls end. The winner of the first poll, for which Undead faction we are going to be making up next is the Vampire Counts.
I will be posting about how we are going to proceed with them on the Epic Forum soon, so keep an eye out for that.
The winner of the other poll for which model I would be making up next was the Zombies. As you can see underneath, I have already started sketching out some rough models for them.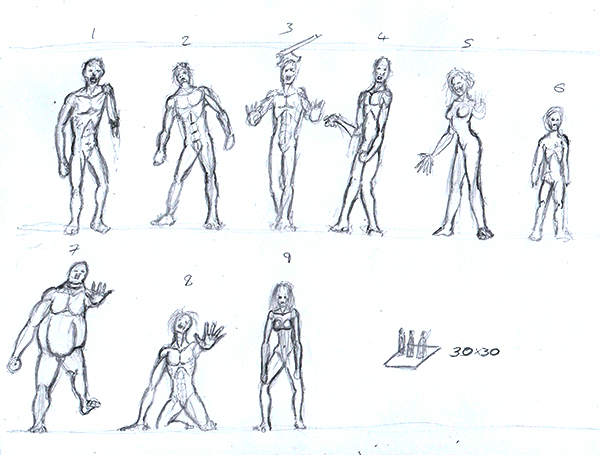 As Zombies will be weaker than regular infantry that usually have bases sized 20x20mm and have one attack, I am thinking about putting them on 30×30 bases and giving them 1 attack each instead.
Pardon the pun… but once I really get my teeth into them this weekend, I cannot imagine them taking too long to make up, maybe about two or three weeks at most.
Just like with all of my new models now, I am planning on giving the Zombie models plenty of variety, just like I did with the Skeleton Warriors I made up a while ago.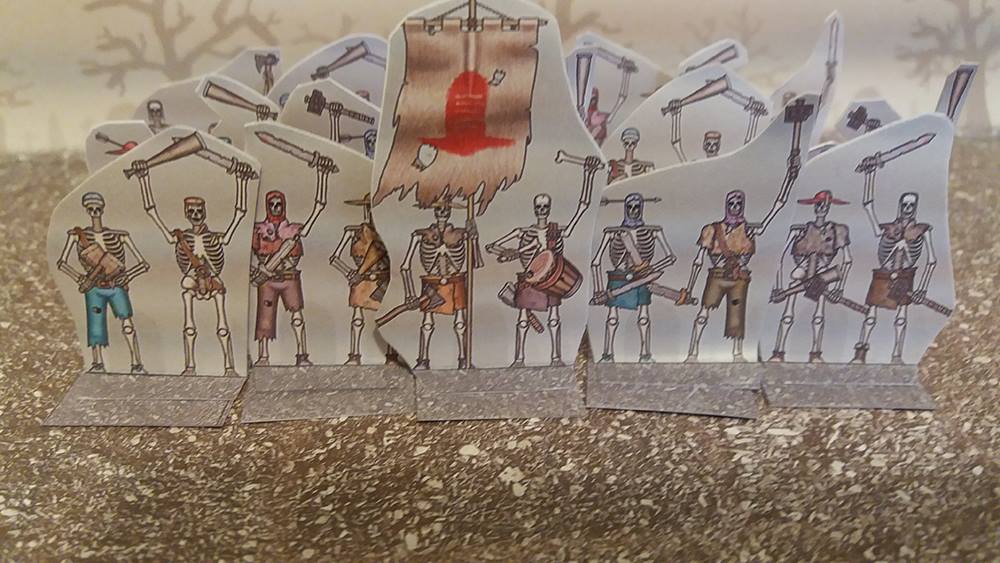 Btw, a big thank you to everyone who voted!
Updating the Rulebook to V.3.9
Lastly, whilst working on the new Vampire Counts' Codex, I will also be updating the main rules to V.3.9.
The core rules will remain the same, with one or two tweaks here and there. The big changes will come however in the book being broken up into smaller ones, and making the rules more reader and print friendly. The book will be divided up into the Main Rules, a Spell Book, Magic Items and Additional Rules, such as a Siege Game and different scenarios for the main game.
Lastly…
I just wanted to say a big thank you to all my Patrons! I cannot tell you how much your continued support means to me, cheers 🙂
A Big Special Thanks to:
Andrew Tippman
Brian Quirt
Greg
Kris Lachowski
LordKena
Luciano Molina
Thomas Grant
Anyway, that's it from me for now, thanks for popping by