Hi everyone,
Well… it looks like I will be making up the Herlanceian Catapults next, as they won the  Poll, as you can see.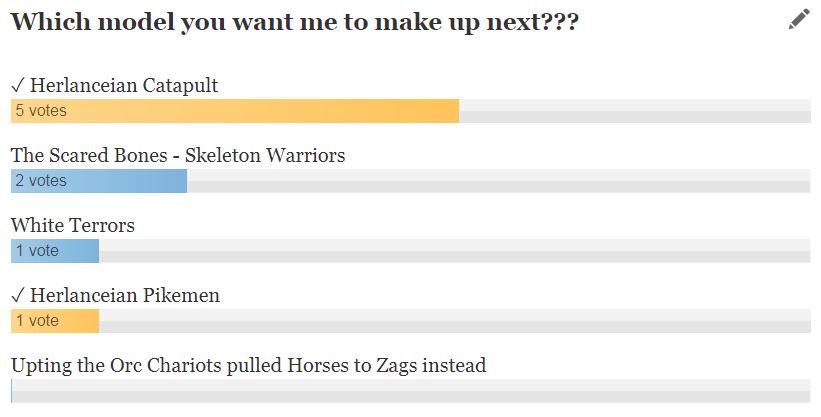 I will start knocking up some basic ideas for the model tomorrow, but I have a good idea how it will turn out already.
I will start another poll in the next few weeks when I have nearly finished the Herlanceian Catapult Model.
Thanks for popping by, and to all those who voted, cheers 🙂