October 8, 2018 at 10:30 pm
#296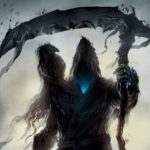 Thomas
Participant
Also I agree whilst creating the restless would be fun they would be similar to herlancia in playing style so maybe necromancers or vampires would be good.
But zombies really would bring a completely different game to the table with a border mentality without a general so we shouldn't forget them.
I think as zombies loose more men maybe the army would get "dumber" and it would limit there combat effectiveness tactically speaking.