December 8, 2018 at 1:43 pm
#560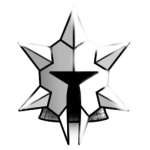 Dave
Keymaster
"(1) Beast handlers. How many do I need? As an example: from the Black Land Orc list (p49), a unit of Giant Wolf Spiders can have 2-6 spiders and 3-8 masters. So: Do I need one master per spider? Or can I buy six spiders and three masters? In the battle, if I lose a master element, does one spider element go feral?"
Hey no worries, I hear you about being sick… I was meant to be working away this weekend, but I got hit by sickness and diarrhoea. Nasty stuff… anyway, that's enough information you didn't ask for…
You can have 2 to 6 spiders and shepherding them to battle you can go for 3 to 8 beast masters. The ratio of beasts and their masters is up to you. So you can have 6 spiders to 3 beast masters or 1 spider to 3 beast masters. However, if you welsh on the unit and have 6 spiders to 3 beasts master that unit then will become targets for shooting. As long as you have at least one beastmaster left, the spiders will behave themselves, but if the last one goes the entire unit will go wild together.
"(2) I have less than 4000 pts. If something costs 0.5 stars, can I have two of it?"
Yes.
1 to 4000 pts = 1 Star
4001 to 8000 pts = 2 Stars
and so on.
"(3) I have only one star – can I have a Dadda and a young Bull? They aren't the same but come off the same page…"
Oh that should say 'Shapes' not 'Stars'. I will update that now :/ So really they are just one Triangle each.
https://printandplayfantasy.com/Three-Plains/Black_Land_Orcs/Rules/Black-Land-Orcs-Army-List-V.3.5.zip
"I will take some photos of the game when it happens and let you know how it goes. You will have to excuse the scrappy scenery, as all the usual stuff is in the attic. Long story."
I will be looking forwards to it! 🙂